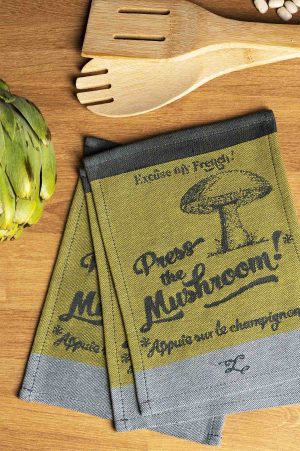 COCKTAIL NAPKINS
Cocktail napkins are perfect for an aperitif, a snack or at breakfast. Small, cute and durable, they have it all. Choose your own or discover our selections created just for you. Try them and you will love them!
You can buy them as a kit of 6, 12 or 24. You can mix them or chose a pack between our matching sets.
CREATE YOUR OWN KIT OF COCKTAIL NAPKINS
Choose your own selection and create your kit of 6, 12 or 24.
OUR MATCHING SETS
Buy one of our matching sets of 6 cocktail napkins in the theme of your choice.
We use cookies on this website to collect data and improve your user experience. By clicking on "I accept", you agree to use of all these cookies. You can go to the "Cookie Settings" to customise this permission. Your choice will be retained for 12 months. You can change your mind at any time by clicking on "Cookie Settings".
Cookies settings
This website uses cookies to improve your browsing experience. Cookies in the "Necessary" category are stored on your browser as they are required for the website to function properly. We also use third party cookies to enable us to analyse how you use the website. These cookies will only be stored on your browser with your consent. You also have the option not to enable them. However, some disabled cookies may have an effect on your browsing experience.