Filters
Themes
Colors
Designers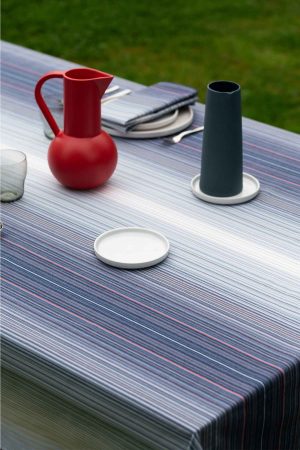 COATED TABLECLOTHS
The coated, stain-resistant and waterproof tablecloth.
The easy-care tablecloth for everyday use. 100% Made in France.
Product care: nothing could be simpler, just wipe with a sponge and that's it!
Daily use: after use, wash it with a sponge and soap
Occasionally: wash at 30° once or twice a year without using the spinning function on the washing machine. It can also be hand washed. Ironing on the back of the fabric will reactivate the protective layer. It's magic!
Summer period: shipment of coated tablecloths from August 28.